Mukaitaki continues its tradition of providing its guests with the quintessential Japanese ryokan experience.
Upon passing through the entrance of Mukaitaki, one feels as though suddenly transported back through time to a more sophisticated yet uncomplicated era. At Mukaitaki, we strive every day to provide our guests with a wonderful and unique Japanese cultural experience. Each season brings beautiful scenic joys to experience, such as the winter candle flowers blooming nightly in the snowy winter garden. We always look forward to seeing the smiles of our guests and hearing about the good memories of their stay at Mukaitaki.

NHK world TV Have A Nice Stay
Aizuwakamatsu, Fukushima
Have A Nice Stay! 15m 00s
Broadcast on May 26, 2019 Available until May 26, 2020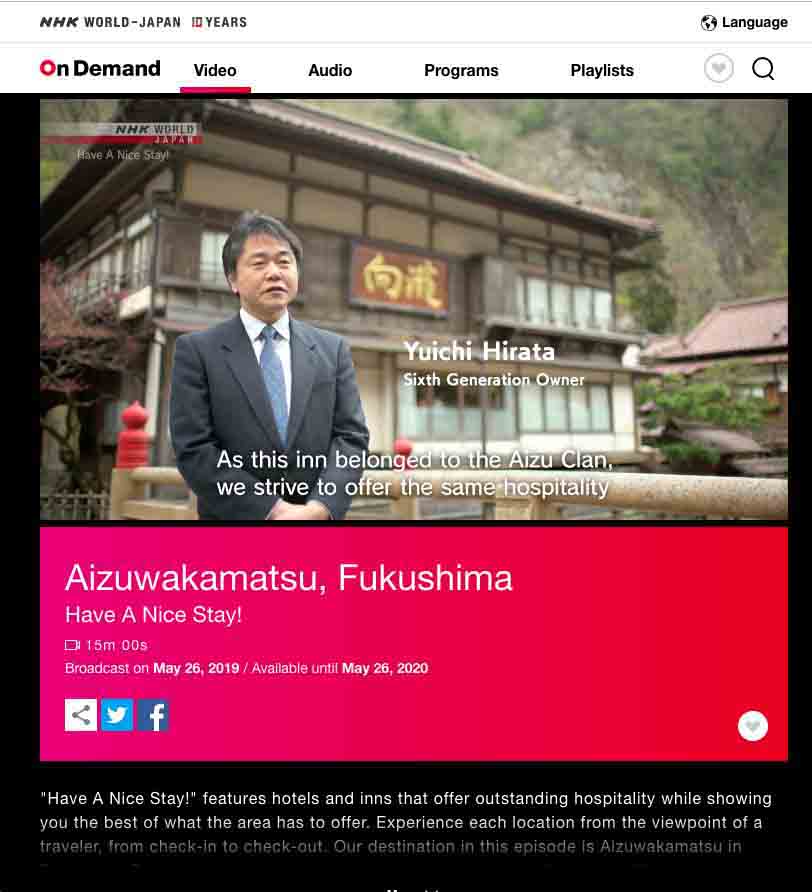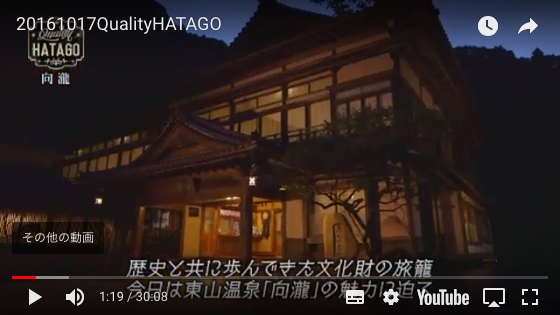 Contact Us, question etc.